Canadian Catholic college to hoist rainbow flag for Gay Pride Month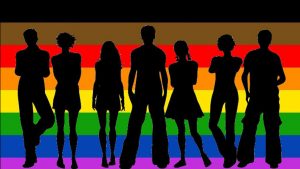 Collage Fix – In a "historic first," Canada's St. Jerome's University, a public Catholic institution in Waterloo, will raise the gay pride rainbow flag in honor of June's Pride Month.
According to Kitchener Today.com, the 155-year-old school's interim president said not raising the flag would be "sending the wrong message; that SJU did not welcome the LGBTQ community."
"[T]he flag represents our commitment to our students and to all members of the SJU community," Scott Kline said in a statement. "The time was right to provide a symbolic reminder that 'all are welcome in this place.'"
Kline noted it was "painfully evident" that previous decisions against putting up the flag "contradict[ed the] mission and dedication to being community builders."
[Kline's] words reference the "All Are Welcome" hymn written in 1989 by Marty Haugen, and widely sung at SJU ceremonies.