Well apparently the Pope dose not know Scripture! Or does he?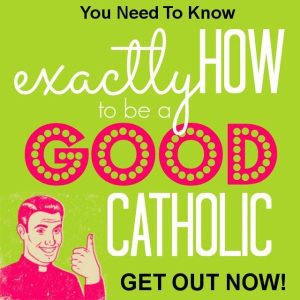 Psalms 14:3 "They are all gone aside, they are all together become filthy: there is none that doeth good, no, not one." 
Mark 10:18 "And Jesus said unto him, Why callest thou me good? there is none good but one, that is, God." 
But then Satan does know what Scripture says, and he and his disciples Twist it to their liking!
Apparently the Pope believes a Demented person who lies whenever they open their mouth is a Good Catholic. He must think a Pedophile who likes to Grope and Sniff Little Girls, as well as women, is a Good Catholic.
Ole Joe and his fellow Communist Democrats love to Sacrifice Babies, right to the second of Birth, to their true god Lucifer! Yep that is a good Catholic!
Biden Says Pope Told Him He Was Happy Biden Was a 'Good Catholic' and He 'Should Keep Receiving Communion'
Former Archbishop Charles Chaput: The Church Must Deny Joe Biden Holy Communion
Do we know for a fact that the False Prophet told him that, or did demented Joe dream it up, or did someone tell him that was what the Luciferian told him? Could be it's true since the Communist, Socialist, Feminist Democrat Mentality is all part of the same fabric from which Catholicism is made. The Majority of Catholics are Democrats! They are of their Father the Devil! John 8:44
CNS News – President Joe Biden, as reported by the New York Times, told reporters after his meeting with Pope Francis at the Vatican today that the pope had told him he was happy Biden was a "good Catholic" and said that he "should keep receiving communion."

"President Biden said the issue of abortion had not come up during their meeting," the Times reported.

"No, it didn't," Biden said. "It came up—we just talked about the fact he was happy that I was a good Catholic and I should keep receiving communion."

The Times also reported that the Vatican would not comment when asked to confirm Biden's remarks. Said the Times: "Asked to confirm Mr. Biden's remarks, Matteo Bruni, the Vatican spokesman, said that the Holy See limited its comments to the news release about subjects discussed during the meeting and added, 'It's a private conversation.'"

Here is an excerpt from the Times's story about Biden's remarks:

"President Biden said the issue of abortion had not come up during their meeting. 'No, it didn't,' he said. 'It came up — we just talked about the fact he was happy that I was a good Catholic and I should keep receiving communion.'

"President Biden told reporters on Friday that Pope Francis had called him a 'good Catholic' and said he should keep receiving communion, an unexpected development that appeared to put a papal finger on the scale in a debate raging in the United States' Roman Catholic Church over whether the president and other Catholic politicians who support abortion rights should be denied the sacrament.

"Asked by reporters if Francis had told him during their private 75-minute audience whether he should keep receiving communion, Mr. Biden replied, 'Yes.'

"Mr. Biden said the issue of abortion had not come up during their meeting. 'No, it didn't,' he said. 'It came up — we just talked about the fact he was happy that I was a good Catholic and I should keep receiving communion.'
If you rely on a Religious or Worldly definition of the word good, and believe it describes the qualities that merit acceptance into Heaven, then yes, Biden and and others are "Good Catholics".
Incredibly, most all of the worlds religions and Christian denominations believe that also! It is NOT true and nowhere in the Bible does it say that a person who is "good" will go to Heaven. 
Quite the contrary.  In the link below, you will find what GOD clearly states what is REQUIRED for acceptance into Heaven.  Believe me, it has nothing to do with the traditions, ceremonies and practices of the ROMAN Catholic Church. Those are all "traditions of men" condemned by God, and designed to keep people under the control of the ruling elite.. 
John 14:6 "Jesus saith unto him, I am the way, the truth, and the life: no man cometh unto the Father, but by me." 
The Gospel: How to be Saved that is to be Born Again as Jesus proclaimed!
I looked around to find the Catholic view of what makes a good person. Here is what I found.
The Minimum Criterion

So, if a person identifies as Catholic through Baptism or a profession of faith and participates in Sunday Mass and other Catholic practices such as saying the Rosary, attending Stations of the Cross during the Lenten Season, participating in 40 Hours Devotions, etc. it would be accurate to say that person is a Catholic.

But what about someone who only periodically attends Mass on Sunday and owns a Rosary but rarely prays it. Would we still say that this person is Catholic? The answer is, technically, "yes". I could give different scenarios about what makes someone a Catholic, but I think it is clear that any person who has been baptized in the Catholic Church or made a profession of faith and never formally rejected his faith (or been excommunicated) would be considered a Catholic in a literal sense. Intentionally missing Mass on Sunday without a justifiable reason is always a serious sin, and serious sin always has a negative effect on our relationship with God. However, sin – no matter how serious – does not by itself cause someone to lose his status as a Catholic.

There is a broad spectrum of individuals who vary in the practice of their faith. At one end of this spectrum are those who seem outwardly to meet the bare minimum of "Catholic" qualities. At the other end of the spectrum are those individuals who outwardly display an abundance of these Catholic qualities or characteristics: they regularly attend Sunday Mass, they go to the Stations of the Cross during Lent or participate in 40 hours devotions and they have a regular prayer life, maybe praying the Rosary frequently or even daily. Once we identify the basic concept of what makes a person Catholic – namely, a valid Baptism that hasn't been renounced through heresy or excommunication – it should be fairly easy to determine who is a good Catholic. Logic would dictate that the closer you are to the active-participation-in-the-life-of-the-Church end of the spectrum the more likely you are to be a "good Catholic". Source 
Catholics are deceived into believing they will go to Heaven JUST BECAUSE they are a Good Catholic. Some believe, like the person above, that even if you are NOT a Good Catholic you still will make Heaven because you are merely a Catholic. NOT!
Some people think they will go to heaven because, in their estimation, they are good people. Yet Psalm 14:3 says, "They have all turned aside, They have together become corrupt; There is none who does good, No, not one". We have all sinned (Romans 3:23). As Jesus said, "No one is good—except God alone" (Luke 18:19).

When the Bible says that "there is none who does good," it doesn't mean that people are as bad as they can be or that people are morally incapable of doing anything right. People are capable of doing good things. They can be kind or thoughtful, give generous gifts, and care for the disadvantaged. Even an atheist can be a philanthropist. However, no amount of "good deeds" can change the fact that all people are sinful by nature. Psalm 14:2–3 explains: "The LORD looks down from heaven on all mankind to see if there are any who understand, any who seek God. All have turned away, all have become corrupt; there is no one who does good, not even one." Only God is good all the time and in all things (1st Chronicles 16:34; Psalm 25:8; Mark 10:18), and He declares that all people are sinful. "Indeed, there is no one on earth who is righteous, no one who does what is right and never sins" (Ecclesiastes 7:20). No one is naturally inclined to do what is good or to seek after God.

Paul affirms that Jews and Gentiles alike are under the power of sin (Romans 3:9). He quotes Psalm 14:3 in Romans 3:12: "There is none who does good, no, not one". All people are in need of God's salvation; the unsaved will pay the consequence for their sin, which is death (Romans 6:23).

Salvation is not based on a person's goodness; if it were, no one would be saved, since there is none who does good. The Bible teaches that we can never be good enough to get to heaven (see Matthew 5:20; Titus 3:5). We must recognize that we are sinners who fall short of God's glory (Romans 3:23). Fortunately, God made a way for us to be forgiven of our sin and be saved through Jesus Christ. Salvation is based on Jesus' goodness, and "in him is no sin" (1st John 3:5). While we were in our sinful state, Christ died for us (Romans 5:8), and if we confess with our mouth that Jesus is Lord and believe in our hearts that God raised him from the dead, we will be saved (Romans 10:9). Christ alone was good enough to earn heaven, and He declares righteous those who trust in Him for salvation (Romans 1:17).

There is none who does good is a universal indictment of mankind. No one lives up to God's standard of righteousness; everyone lives in a state of depravity. Everyone has turned from God and His rule, from truth into error, from rightness into sin, and from wisdom into foolishness. While people can do good things, none of their good deeds are inherently good, untinged or unaffected by sin, and none of those good deeds are good enough to undo the penalty of sin. The only One who is good, God Himself, offers the free gift of salvation to all who believe (Ephesians 2:8–9) and invites everyone to "taste and see that the Lord is good" (Psalm 34:8).  Source
Good deeds can be an outward sign of one's right standing with GOD.  OR, they can have other origins and intentions.  Evil men can do things that are judged by human minds to be good deed, but they are motivated by evil intent, often to cover up the evil that accompanies it or to put a shiny coating on an evil person or action.  Sometimes evil people will do good things to gain acceptance, or to ease their trouble spirit.  
No one knows the intentions of our deepest spirit but GOD alone.  
Jeremiah 17:9 "The heart is deceitful above all things, and desperately wicked: who can know it?"
Because our hearts are evil (influenced by our sin nature) we can't even judge our own actions let alone those of others.
Proverbs 14:12 "There is a way which seemeth right unto a man, but the end thereof are the ways of death."  
When you tell people about the evil men in this world, they will point to their "good works" as proof that they are not evil.  The truth is that much of what is called Philanthropy/Charity/Good Works  in our modern times boils down to just a fund raising scheme to bankroll the evil agendas of the ruling class.  
Proverbs 19:21 "Many are the plans in the mind of a man, but it is the purpose of the Lord that will stand. " 
We cannot afford to base our judgement on the thoughts and ways of humanity.  God alone knows the TRUTH.  GOD alone has the right to make the rules.  HE created all things.  He is a just and merciful GOD.  He cares for every one of us and wants only good things for those who love Him.  He demands that we treat each other with love and respect.  He gave us two kinds of rules within his Ten Commandments.  The first five Commandments tell us how to love HIM, and the next five Commandments tell us how to love our fellow humans.  But, GOD NEVER SAID that following the COMMANDMENTS made us GOOD people, or that they were all that was required for us to be accepted into Heaven.  Those COMMANDMENTS were what GOD expects from us while we are HERE on this EARTH.  THE ONLY GATEWAY INTO HEAVEN IS JESUS CHRIST AND HIM CRUCIFIED!  BY HIS BLOOD, is the only way.
Proverbs 16:2-9 "All the ways of a man are clean in his own eyes; but the LORD weigheth the spirits. 3 Commit thy works unto the LORD, and thy thoughts shall be established. 4 The LORD hath made all things for himself: yea, even the wicked for the day of evil. 5 Every one that is proud in heart is an abomination to the LORD: though hand join in hand, he shall not be unpunished. 6 By mercy and truth iniquity is purged: and by the fear of the LORD men depart from evil. 7 When a man's ways please the LORD, he maketh even his enemies to be at peace with him. 8 Better is a little with righteousness than great revenues without right. 9 A man's heart deviseth his way: but the LORD directeth his steps."
---
If you go to the store to buy Meat, don't run to the
Milk section
or the
Junk Food aisle
looking for it!!
The Meat Section is the
True Gospel of Jesus Christ
.
The Milk Section is likened to those who will not preach on sin and
Hell
, just a feel good message, the Social gospel.
The Junk Food Isle is the outright false doctrine AKA the prosperity gospel, name it and claim it, the Hebraic Roots movement and other false teachings!!
Feasting on just Milk and Junk will eventually cause you great harm, you can count on it!!
---
If you appreciate what this Ministry is doing to Expose the Fake Christians, Satanists, Witches, Communist/Socialist Democrats, R.I.N.O Republicans and the assault on our Conservative,
True Christian
values,
please consider a small donation
to help us continue and expand. This Ministry is not only under attack by the Enemy, we are now under attack from supposed Christians also. It is what
Tom Horn calls 'Blood on the Altar"
!