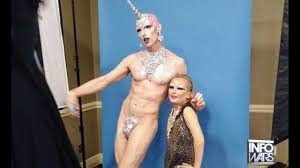 Breitbart News – The Church of England has rejected a proposal for a new service to mark a congregant's sex change – but has given the nod to using an existing 'reaffirmation' baptism service, instead.
The decision by the Anglican House of Bishops to reject proposals for the development of a new special service to mark gender transitions was criticised by LGBT activists within the church.
The ruling, revealed on Sunday, comes after the General Synod voted overwhelmingly in favour of introducing such church services in July.
Though the House of Bishops rejects the writing of a new service, it advises clergy that they may use an existing rite used to reaffirm a Christian's faith, the "Affirmation of Baptismal Faith", to mark gender transitions.
The Bishop of Norwich, the Right Reverend Graham James, said: "The Church of England welcomes transgender people and wholeheartedly wishes for them to be included in the life of the Church.
Church of England bishops are working on a major "teaching document", to be released in 2020, on same-sex marriage, according to The Christian Post.
Read more at Breitbart News